Web Design & Hosting
We can design & build any size of web site either static informational or more complex PHP/Javascript database driven content with eCommerce. Sites can also be built using WordPress so that slightly more confident users can keep their content up to date themselves. Prices for domain names & hosting can be found on on our pricing page and web design / build starts from £100. Please get in touch if you require a quote.
Domain Name Registration
We are Nominet registrars and can offer domain name registrations for all the common TLD's. Please see our pricing page for our current charges.
Data Collection & Comparison Services
We are specialists in data collection and comparison ranging from bookmaker prices to domestic appliances.
Whether you need the data for your site or just want to keep an eye on your competitors prices we can design and build automated systems to collect the data for you. Please get in touch with more details for a quote. We have built and run several systems for people like Dixons Group, Connextra, SkyBet, Botsphere & Thomas Cook to name but a few. We have also built simple systems for small firms wanting to keep their pricing as competitive as possible.
Automated Systems
Are you wasting man hours doing repetitive web form checks like DVLA or SIA each month. We can write automated systems to do this for you. One example is a security firm that was supposed to check their staffs SIA licenses regularly to stay SIA accredited. This process tied up one admin staff member for over a day each month to do random checks. This is now being done automatically by a web robot and all staff are checked every week with any problems being alerted to the managers.
Accounting, Scheduling & Booking Systems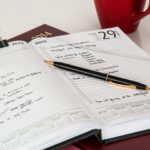 Booking / Scheduling Systems
There are a huge array of booking / scheduling systems available on the market but not all will cope with all scenarios. We have built a system for a boat hire business based in Somerset with complex overlaps of equipment use that cannot be allowed to clash. This system is fully automated and does not require any manual intervention for client to be able to make a booking. Payment processing is also automated using PayPal. We have also built simple booking systems for multi space venue hire sites as well, for instance village halls and training centres.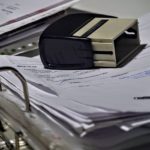 Invoicing Systems
Are you still sending out paper based invoices to your clients using time consuming document based systems. We have several templates for very simple to use invoicing and sales ledger systems that can be used by anyone that can use a mouse and a keyboard. It will keep track of bad debtors and produce your VAT figures each period for you to submit easily.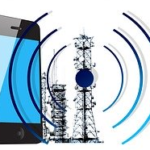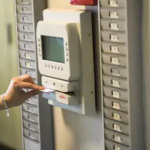 Rota & Signing In/Out Systems
One example is a complete system for a security firm that has guards working at sites all over the UK. This system builds rotas, handles all signing in and out of guards by automated phone system that checks they are where they are supposed to be, alerts supervisors when guards have not signed in at the correct time, checks guards information and licenses are correct. This system also produces reports and downloads for payroll and invoicing clients.